Check your HESCO electricity bill here.
Check HESCO Duplicate Bill
Duplicate bill of electricity. BillCyber provides the best solution to download electricity bills.
How to find Reference Number or Customer ID?
Don't worry if you don't know where to look for a reference number or a customer id. Simply select an old bill copy and compare it to the image below. It's in the upper left corner of your bill, just below "TARIFF." Please look at the red highlighted regions in the image to easily discover the reference number: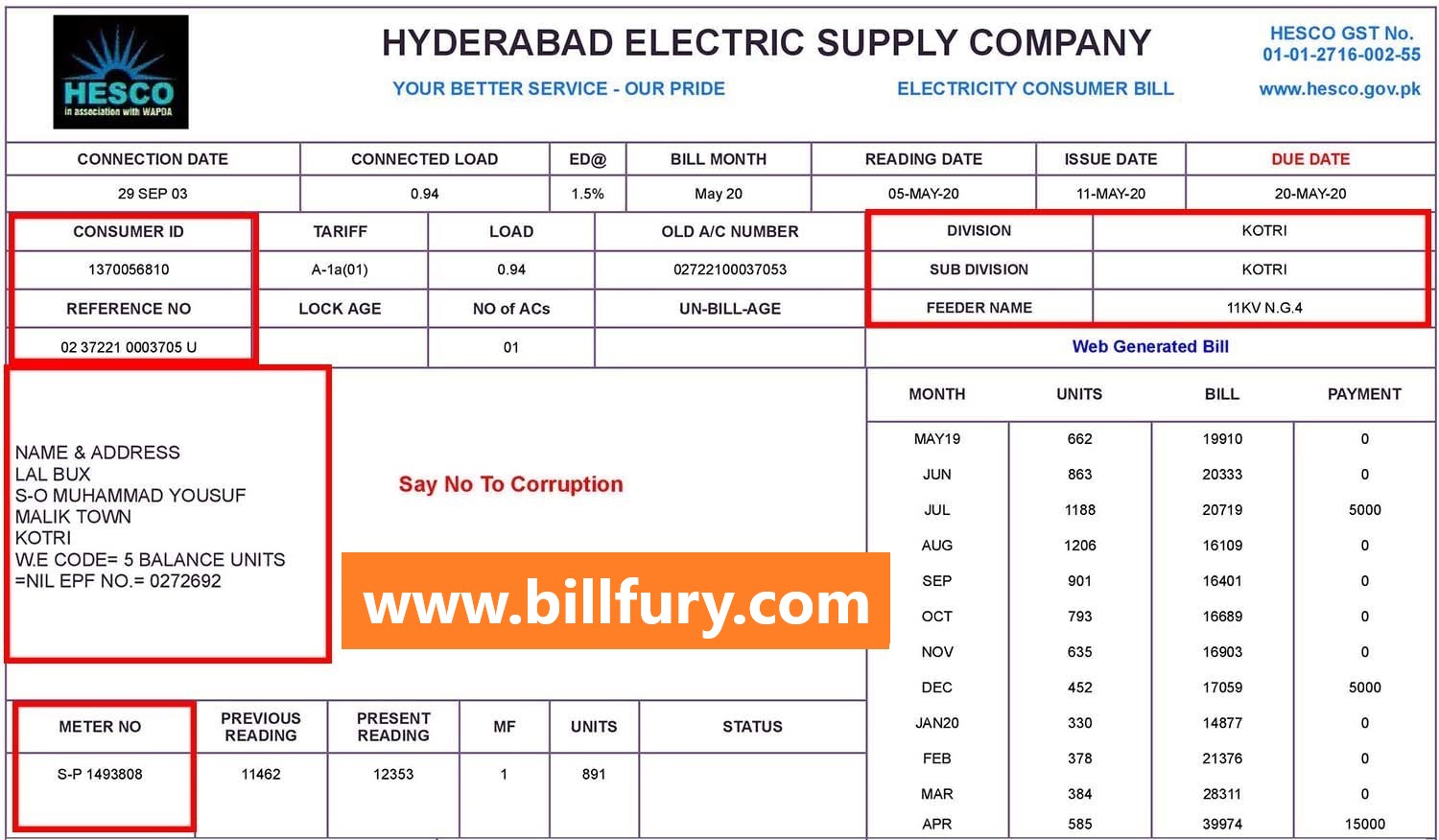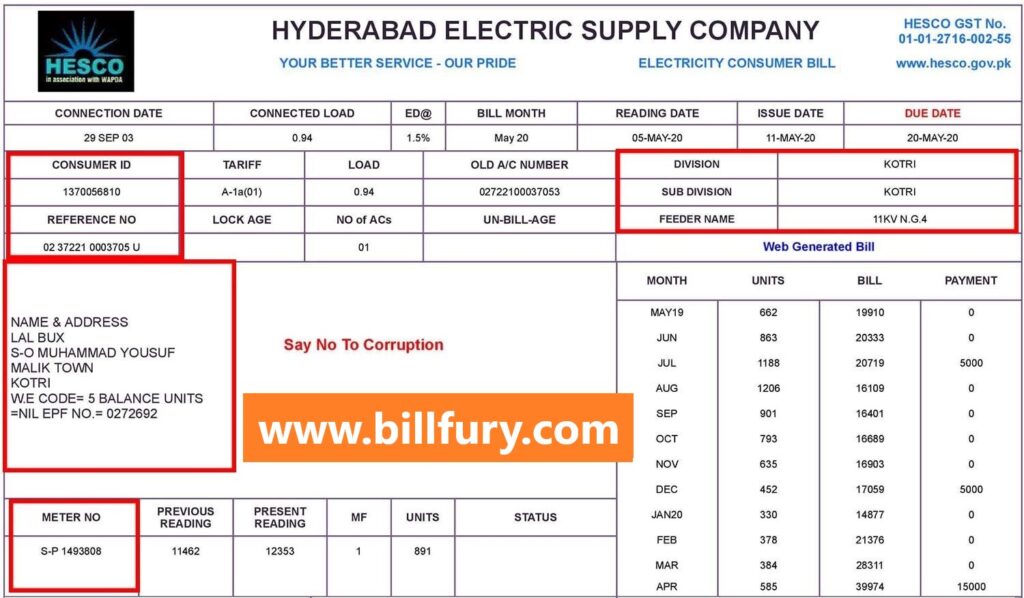 There is no need to obtain both (reference number and customer id), since just one value is required to obtain your duplicate hesco wapda bill.
Some individuals refer to the reference number as the consumer number, and the customer id as the consumer id, however there is no consumer number or id on the hesco bill. As a result, you may treat the consumer number/id and the reference number/id interchangeably.
Method To Print Bill WAPDA HESCO Duplicate Online Bill:
To check your latest bill you have to note down your bill reference number. These steps are for checking and printing the copy of your latest issued bill online:
Enter your reference number in the search bar.

Click the submit button

If you want to download your generated duplicate bill then use CTRL + P and for this purpose you must have a printer.

In case if you don't have a printer then you can download it in pdf form and save it in your space.
HESCO operates in districts of Hyderabad, Badin (Laar), Jamshoro, some portions of Shaheed Benazirabad (old Nawabshah), Thatta, Tando Allah Yar,  and Mirpurkhas.
NOTE : If you want to check further bills information or check other company's electricity bill visit our home page must.