K Electric Bill
Check your K Electric Bill here.
Get a Copy Of Your Latest K Electric Duplicate Bill Online
Duplicate bill of electricity. BillFury provides the best solution to download electricity bills.
You can Check your latest bill of : MEPCO , IESCO , LESCO , PESCO , HESCO , GEPCO.
Check Your Latest K-electric Duplicate Bill
For bill checking purpose you need to follow these things:
Account Number ( 13 Digits ) ( mandatory )
Consumer Number ( elective )
Working Email ( elective )
Mobile Number ( elective )

Check K Electric Duplicate Bill Now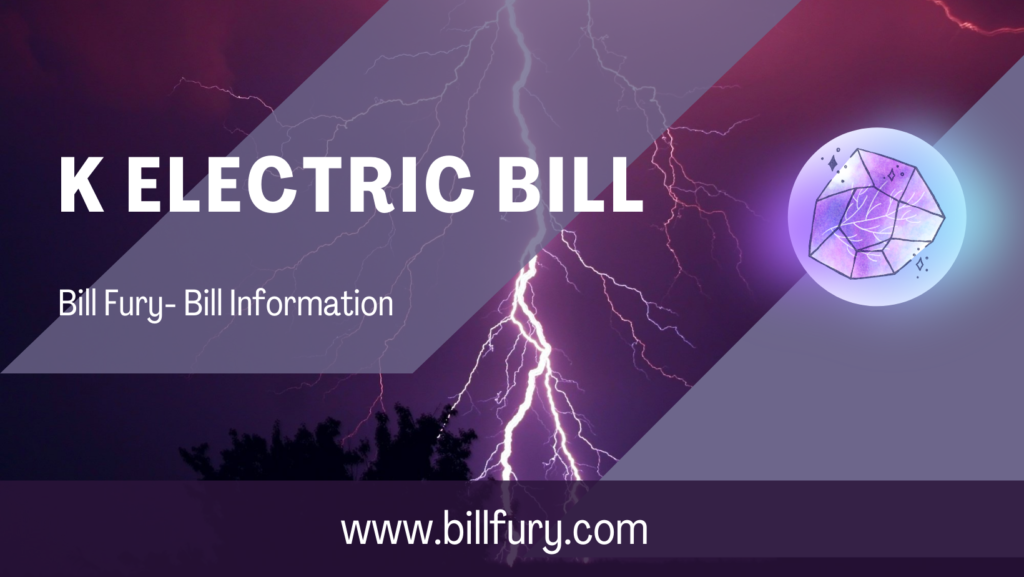 Benefits For Being Filer or Non Filer:
Filer :
No Hidden Tax Charges
Benefits for being a tax official.
Non Filer: 
7.5 % tax will be implemented on those bill owners who have bills more than 25000 on non filers.
If you are a non filer then you have to pay 7.5% tax. Government of Pakistan has imposed tax on all non filers from July 2021. If you are a Filer and your name is registered with the FBR Federal Board of Revenue then you don't need to worry about this tax.
SMS Service:
K electric provides their customers ease services as they are allowing SMS services so that their customers can get notified and alerted for their upcoming new bills. Best thing about this service is to keep in touch with customers and also they grab interaction with their customers by providing this service. Customer's can also use these services in SMS Service by k electric company.
Can get information regarding load shedding schedules in their respective areas.
Reports regarding technical faults e.g. changing wires, transformer changing etc.
Information / Reminder about their upcoming bill.
Automatically get information of service outage to registered customers.
How to get registered and use SMS Service of K Electric Bill:
For Registration – type REG (space)[your 13 digit A/C #(e.g. REG 0100432568340)] and send a message to 8119.
Confirmation message with welcome will be received on your registered number.
How To Send message to 8199:
For Technical Complain:
Registered users: Type COMP and send a message to 8119.
Non registered users: Type COMP (space)[your 13 digit A/C #(e.g. COMP 0100432568340)] and send the message to 8119.
Type ACCT and send message to 8119
To check Your K-Electric Bill:
For De-Registration – type UNREG (space)[your 13 digit A/C #(e.g. UNREG 0100087654321)] and send a message to 8119.
How to De-Register?
Registered users: Type BILL and send a message to 8119.
Non registered users: Type BILL (space)[your 13 digit A/C #(e.g. BILL 0100432568340)] and send the message to 8119.
K Electric Whatsapp (0348-0000118) Service:
WhatsApp is the most common communication platform. K Electric started getting their services on WhatsApp also. Every person cannot afford the amount of packages of internet, that's why K Electric introduced WhatsApp Services to their customers. This service is available 24/7 and free of cost.
Receive Duplicate K Electric Bill.
Can create a complaint.
Check the status of electricity power.
Download Income Tax Certificate.
Get a tutorial in a video / audio / text form regarding how to get a k electric new connection.
K Electric History:
K-Electric (KE) (formerly known as Karachi Electric Supply Company / Karachi Electric Supply Corporation Limited) is a Pakistani investor-owned utility managing all three key stages – generation, transmission and distribution – of producing and delivering energy to consumers. This is a Pakistani electric supply company, based in Karachi, Sindh, Pakistan. K-Electric is a privately owned and vertically-integrated electricity distribution company.
In 1913, the Karachi Electric Supply Company (KESC) was formed to meet the power needs of a small port town called Karachi, incorporated under the current Companies Act, 2017.
In 1952, The Government of Pakistan nationalized KESC in order to facilitate the much needed investment in its infrastructure.
In 2005, KESC was privatized, with the government retaining a stake of approximately 26%, while 71% was transferred to a foreign consortium.
In 2009, the new management, led by Abraaj Capital, took charge, beginning a turnaround story which has thus far seen investments of over US$2.1 billion.
In 2014, a low-cost power plant began operations, saving Pakistan hundreds of millions of dollars and cutting Pakistan's energy deficit. This power plant was funded by International Finance Corporation, a World Bank Group corporation. Since 1994, IFC has been one of the largest supporters of private power projects also known as 'Independent Power Producers (IPPs)' locally in Pakistan. This power plant increased power generation and improved energy supply for approximately 12 million people.
In 2014, KESC Changes Name to K-Electric and also changed its logo to three feathers of a partridge in orange, blue and green representing energy, community and environment respectively.
As of 2017, The Abraaj Group and Aljomaih/NIG have a 66.4% stake in KE; the Government of Pakistan's shareholding stands at 24.36%.

Check K Electric Duplicate Bill Now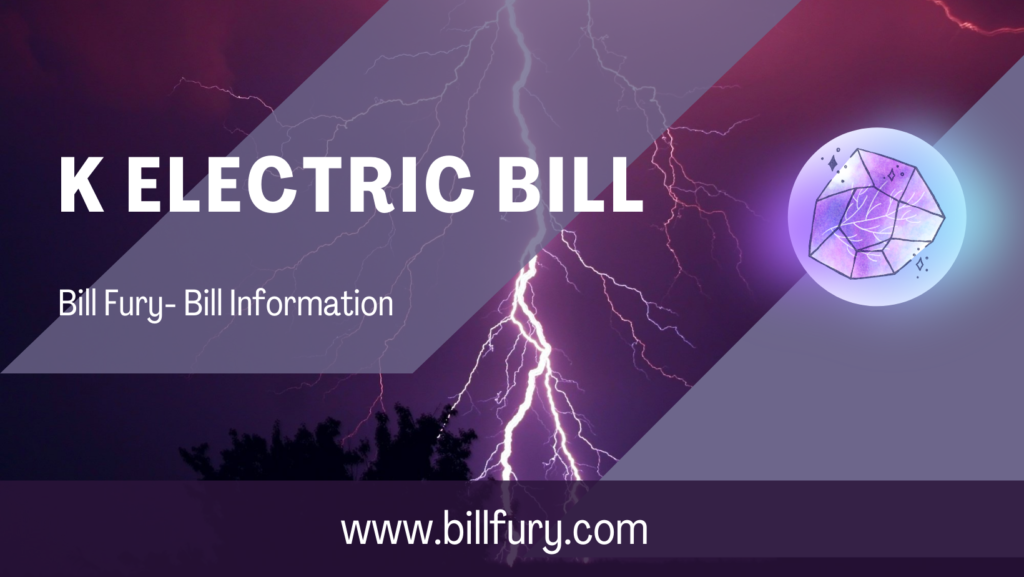 NOTE : If you want to check further bills information or check other company's electricity bill visit our home page must.