WASA Rawalpindi Duplicate Bill Online
Check your WASA Rawalpindi Bill here.
WASA provides water supply through their water tankers as well. 
You can pay your WASA bill through bank deposit and there is no limitation or restrictions of bank, You can pay any of the banks listed Below.
National Bank of Pakistan

(NBP).

Habib Bank Limited

(HBL).

Allied Bank Limited

(ABL).

Bank of Punjab

(BOP).

Bank Alfalah Limited (

Bank Alfalah

).

Bank Al Habib Limited (

Bank Al Habib

).

Zarai Taraqiati Bank Limited (

ZTBL

)
Also at the General Post Office (GPO).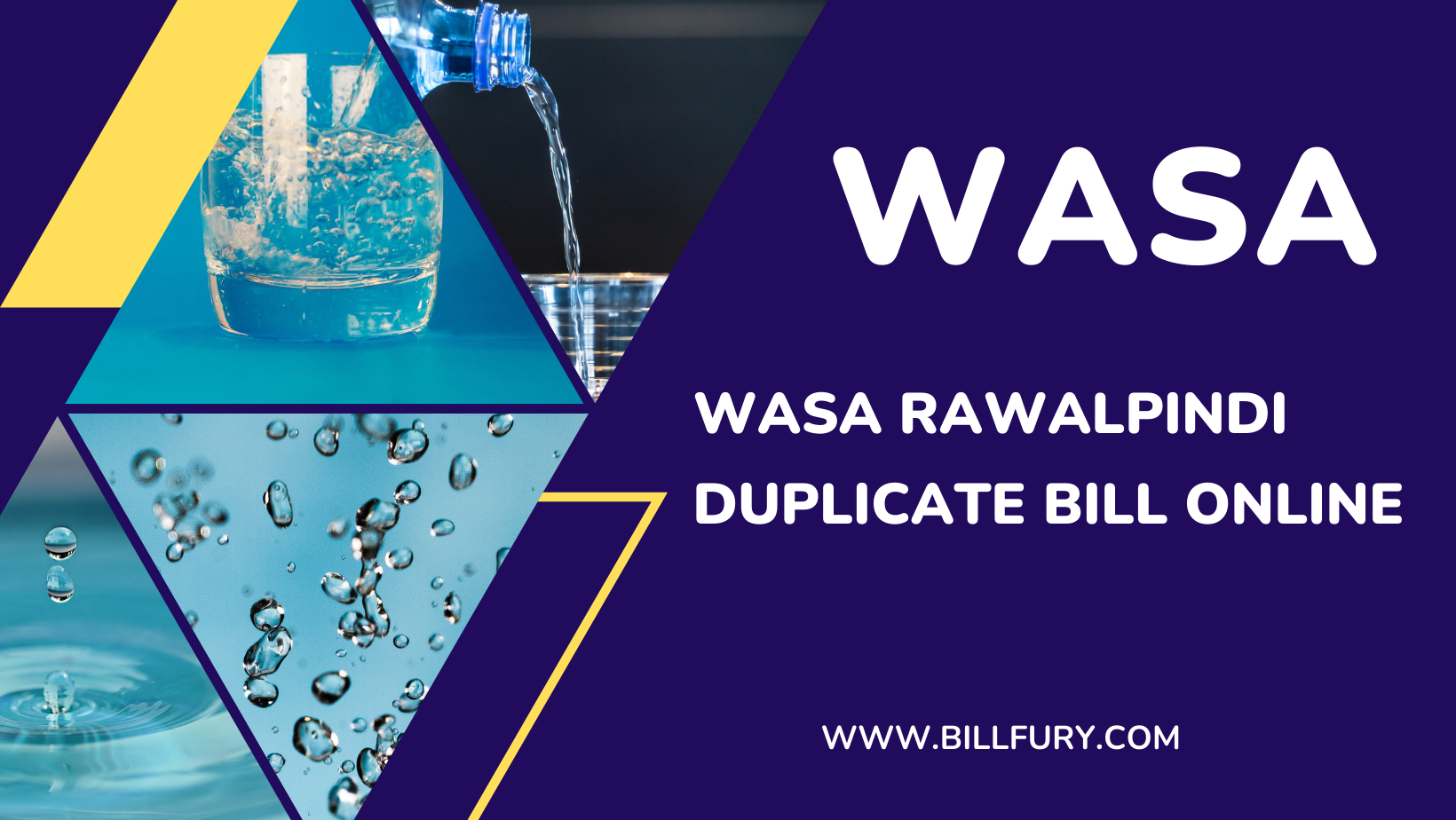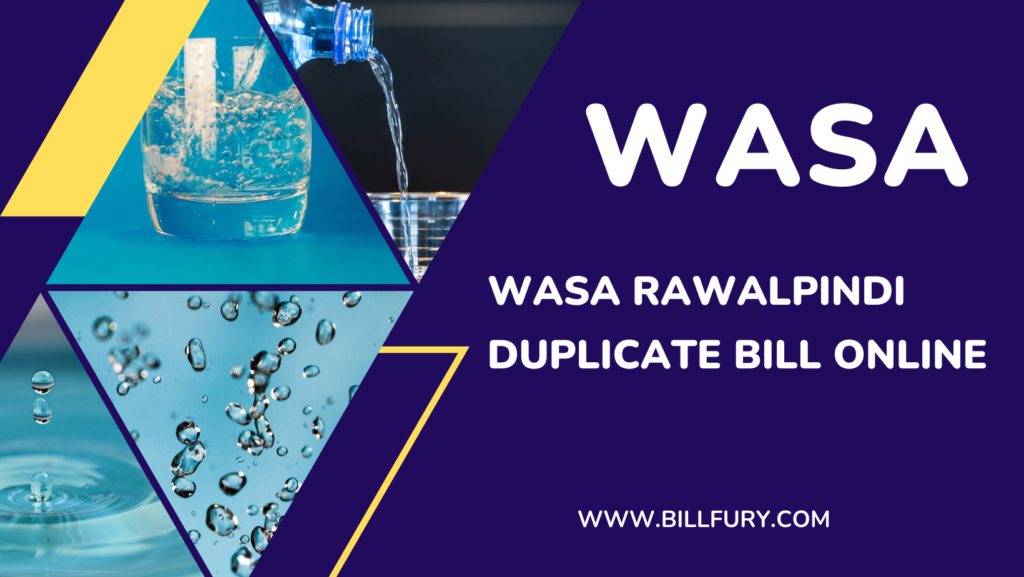 WASA Rawalpindi Helpline No: 1334
Are you feeling troubled or not getting water supply on time or have any complaint / suggestions you can contact their helpline no b/w 8 AM To 11 PM From Monday To Sunday Whole Week.
Also you can register your complaint / suggestion online Click Here.
WASA Rawalpindi Services:
WASA Rawalpindi has 2 main services e.g.
Clean Water Suppliance in Rawalpindi City.

Rawalpindi's wastewater must be carried, cleaned, and eliminated completely.
WASA is adopting the following initiatives to attain the above-mentioned two objectives:
Water Supply

WASA guarantees that its customers have access to safe drinking water at all times.

Check the Water quality properly.

Attempt to expand the water supply on a regular basis.

The public is educated about the importance of water in human lives using multiple media advertisements and conventions.
Don't Waste Water.
WASA Rawalpindi Phone: 051 – 5555489 – 93
NOTE : If you want to check further bills information or check other company's electricity bill visit our home page must.