WSSP Duplicate Bill Online
Check your WSSP Bill here.
WSSP Duplicate Bill
Duplicate bill of WSSP. BillFury provides the best solution to download WSSP bill.
You can Check your latest bill of : MEPCO , IESCO , LESCO , PESCO , HESCO , GEPCO.
Check Latest Water & Sanitation Service Peshawar ( WSSP ) Bill:
Check your WSSP bill free of cost. BillCyber is providing an opportunity to all WASA customers to check their bills, also download their bills and generate a duplicate copy of your bill.
WHERE to pay WASA WSSP Bill:
WSSP provides multiple options and bank suggestions to their consumers.
1- At the head office of WASA WSSP.
2- Through your Debit or Credit (VISA, Master) card.
3- At the counter of any bank i.e;
ABL: Allied Bank Limited.
FWB: First Women Bank.
HBL : Habib Bank Limited.
MCB: Muslim Commercial Bank Limited.
NBP: National Bank Of Pakistan.
MCB: Muslim Commercial Bank Limited.
NIB: National Investment Bank.
UBL: United Bank Limited.
Askari Bank Limited.
Note: All bank branches should be located within the municipal limit of WSSP.
4- In TCS branches.
5- Through Mobile Banking.
6- Through Internet Banking.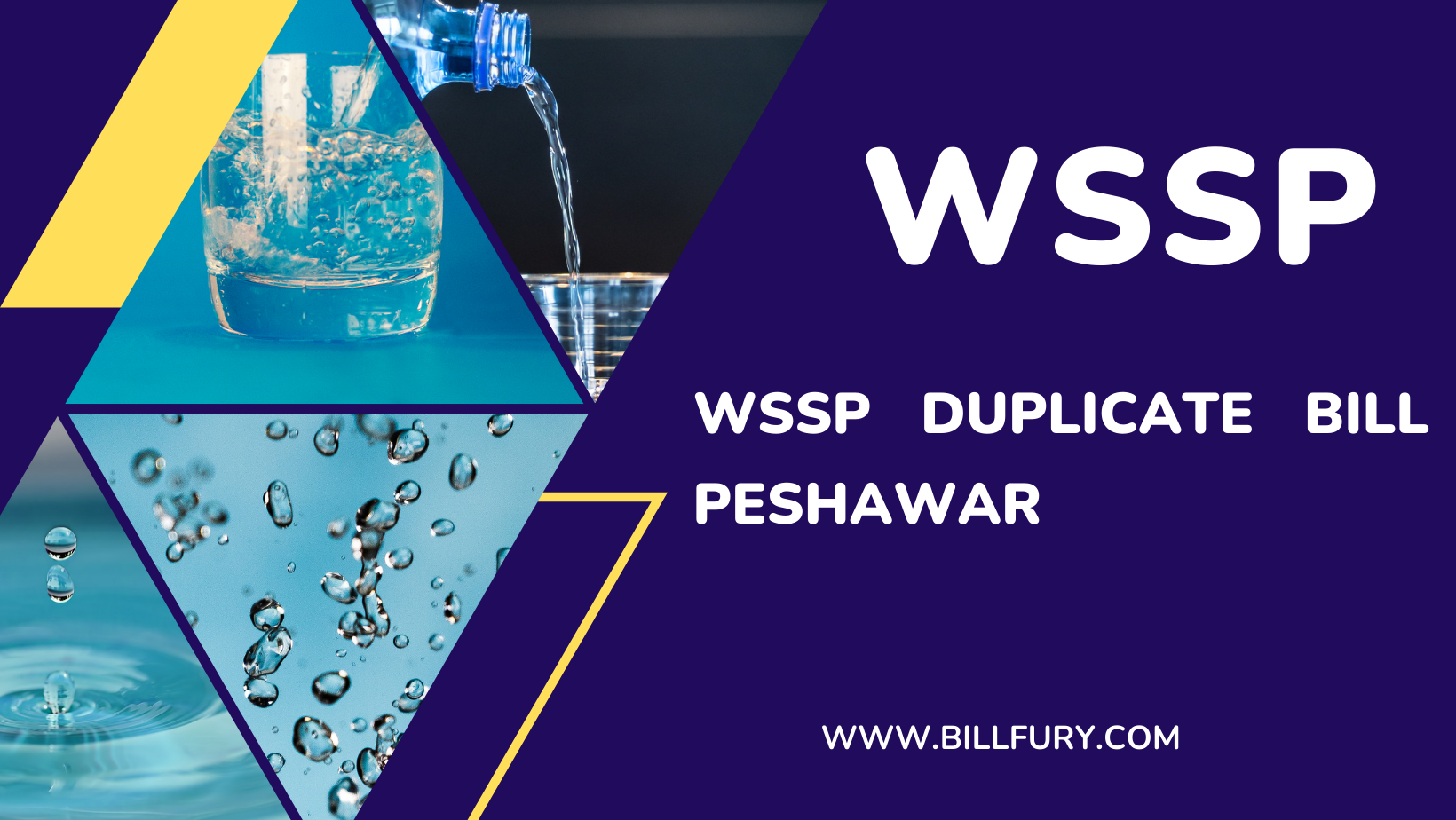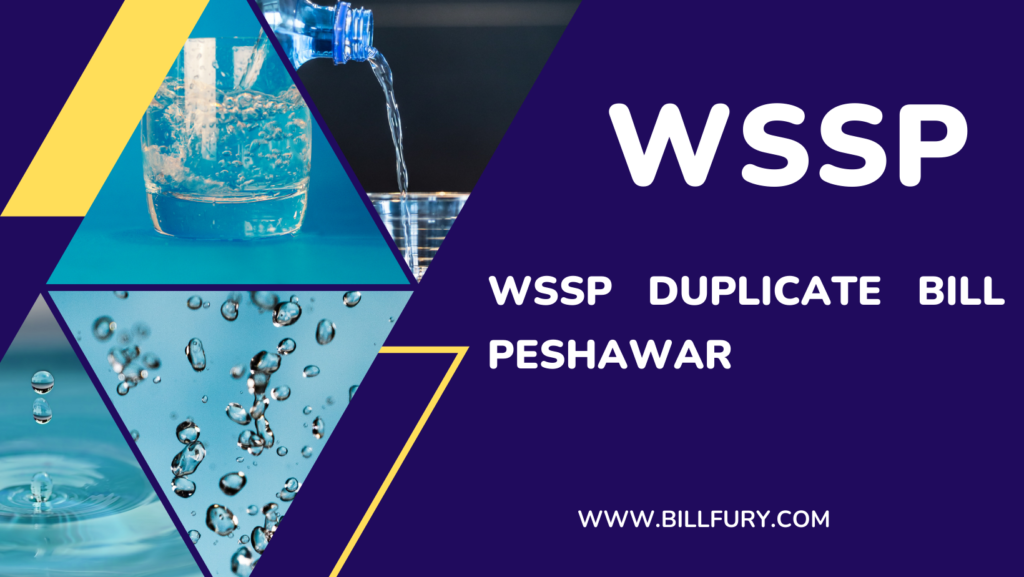 WSSP Introduction:
WSSP stands for Water Sanitation Services Peshawar, and its primary business is to provide a universal approach to potable water, sanitation facilities, and a sustainable environment in accordance with international service standards, hence increasing the quality of life for its customers.
The WSSP has authority over 43 Union Councils (UCs). Furthermore, with prospective expansion and dispersion in mind, an additional 33 UCs have been added to the WSSP's authority. This includes Cantonment, Peshawar Municipal Corporation, and Peshawar Development Authority regions. The WSSP jurisdiction spans roughly 105 km2.
The major goals of the WSSP are to provide continuous clean drinking water, improve solid waste management (i.e., increase collection by up to 85 percent), have an effective drainage and sewerage system, and renovate the wastewater treatment plant.
WSSP's key achievements:
Surveillance of water quality by a third party (1200 test/UET Peshawar)
33 new tube wells were installed, 68 tube wells were rehabilitated, and PESCO Tube Wells Bills were reconciled (42 Million)
9053 illegal water connections have been legalized
NOTE : If you want to check further bills information or check other company's electricity bill visit our home page must.